Principal

- Olivia Whitcroft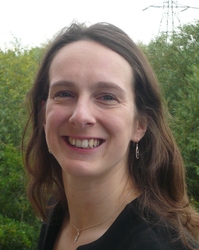 Olivia Whitcroft is a solicitor and sole principal of OBEP. Olivia read Mathematics at the University of Cambridge, and then spent two years studying law at the College of Law in Guildford (where she also discovered how to construct sentences using words rather than formulae).
Prior to setting up OBEP in 2011, Olivia was a senior solicitor in the intellectual property and IT practice group of PricewaterhouseCoopers Legal LLP, where she worked for over 11 years.
Olivia specialises in data protection and information law, intellectual property, IT and commercial contracts. Her clients have ranged from entrepreneurs and small UK companies to large multinational organisations, giving her experience of understanding and addressing the differing commercial and legal needs of businesses of different sizes and at different stages in their evolution. She has worked with clients across many industries, including financial services, media, technology, retail, education, human resources and public sector.
Olivia also has considerable experience in giving presentations and training in her areas of expertise, to both specialist and general audiences.
Olivia is a member of the Data Protection Forum and the Society for Computers and Law.
In her spare time, Olivia enjoys tootling on her oboe, tackling on the rugby pitch and cuddling her daughter!