Testimonials

"Olivia has been a huge help to me in trying to sort out the minefield that is data protection. She is technically very good, but is at the same time sympathetic to the practical issues we face in running a business. Olivia is very responsive and happy to help with ad hoc enquiries from time to time which is greatly appreciated."
Jonathan Mellor, Director of Rice Consultancy Limited, September 2022
(www.riceconsultancy.com)
---

"Olivia has supported me with legal consulting for a number of businesses and I cannot recommend her highly enough. Her deep expertise in privacy, data and risk assessment ensured that my businesses started on a strong footing with regards to data protection. When we needed further support with the request for deletion of data from our systems, she was there again to support; making sure we dealt with and responded to the request in the most appropriate way. Olivia goes above and beyond to ensure that she looks after you and your business."
Ellie Yell, CEO of Fledglink, March 2021
(www.fledglink.com)
---

"Since Vitaccess was incorporated in the UK in 2017, Olivia has been our guiding light for all matters of data protection and contracting. The things Olivia doesn't know about GDPR and current UK data protection laws would fit comfortably on the back of stamp with room to spare! Her ability to explain complex legal issues patiently and in clear language is a constant source of comfort to us and we would be pleased to recommend her services without question to others looking for advice in these areas."
Helen Williams (Chief Operating Officer), and Jon Spinage (Chief Technology Officer), Vitaccess Limited, March 2021
(vitaccess.com)
---

"Olivia helped me in the early stages of setting up my business by creating my terms of service, schedule, website terms and data processing terms. She also gave me advice on my privacy policy and data processing activities. From the outset she was understanding of my start-up status and gave me tailored advice that would help me get my business off the ground, all at a flexible, affordable cost. She is a real expert yet no query is too small for her to spend considerable time addressing, and she's given me the confidence that I'm running things correctly from a legal perspective. She's extremely friendly and down to earth so working together was very smooth."
Rachel Green, Director of Luminato Limited, November 2020
(luminato.co.uk)
---

"Olivia helped me set up my new business by creating the legal documents needed, including the privacy notice, standard terms, standard contract and service description. Her advice and recommendations were incredibly useful. She was very easy to deal with and explained things in a way which I could understand, making what I expected to be a fraught process, actually quite interesting. Her suggestions for data protection were also incredibly helpful. I would definitely recommend using her services."
Jemma Johnson, Founder of Elodie Pictures Limited, November 2020
(elodiepictures.com)
---

"Olivia provided excellent advice and fulfilled my requirements at short notice. Starting a new business is daunting in itself without understanding the associated legalities, so to have Olivia's help was very reassuring. She provided much-needed clarity over contract terms and data privacy arrangements."
Maria Soleil, Soleil Marketing, September 2020
(soleilmarketing.co.uk)
---

"Over the past four years, Olivia has advised 67 Degrees in relation to our customer and supplier contracts, and on intellectual property and data protection matters. She has assisted with our standard customer terms and privacy notice, advised on bespoke software development projects, and guided us on practical actions for GDPR compliance. Olivia is professional and organised, as well as friendly and approachable. Her work is thorough, and we greatly value her advice and recommendations."
Laura Coleby, Director of 67Degrees Ltd, June 2020
(67degrees.co.uk)
---
"Olivia has been helping us review and update our data protection arrangements to ensure that we are compliant with GDPR - she is clearly very insightful about the law and also friendly to work with. In addition, she spent a fair amount of her time undertaking some work for us pro bono as we are a charity, and we really appreciate her help and support."
Bernard Mustafa, Trustee, Horizon Legal Advice Clinic, May 2020
(horizon-lac.co.uk)
---

"We have been working with Olivia for a while to perform an audit of our readiness for GDPR and to ensure that we put the necessary processes in place to comply with the new legislation. What stands Olivia apart is her high professionalism and the expert and thorough knowledge of the data protection and commercial law. We have never been let down by Olivia either in terms of deadlines or the quality of work that she has produced. Olivia took trouble to understand the specifics of our business and successfully guided and assisted us, amongst many things, with the privacy notice for our website, revised wording for our client contracts, data protection policy, employee notice etc. In addition, she has played a pivotal role in agreeing a complex contract amendment to include data protection clauses with our international business partners. Olivia's communication is always proactive and we strongly and genuinely feel that in her approach she has always had our company's best interests at heart."
Julia Pascu, General Manager of the Advantage Group UK Ltd, March 2019
(www.advantagegroup.com)
---
"We have worked with Olivia on data protection matters including complex international data transfer work, preparation of privacy notices, GDPR preparation and contract reviews. We have been highly impressed by her knowledge levels, communication skills and ability to quickly grasp the nature of our business and provide potential solutions, as well as highlight issues to consider and areas of concern. The advice we received from Olivia has been both practical and effective. Olivia was a pleasure to work with throughout, and we look forward to working with her again in the future."
Sorcha Diver, Senior Mananger, Compliance & Risk Management, Allstate Northern Ireland, December 2016
---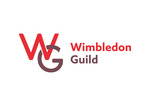 "We have been working with Olivia for a while. She has not only made the subject of Data protection more palatable to our teams but has brought a new level of understanding of the legal requirements we as a charity need to uphold. Our staff left her training saying how much they enjoyed it!
We cannot recommend her highly enough. She has helped us become compliant in a stress-free way and we enjoy working with her and look forward to doing so more in the future."
Fiona Healey-Hutchinson, Head of Fundraising & Marketing, Wimbledon Guild, September 2016
(www.wimbledonguild.co.uk)
---

"OBEP helped us to draft new terms of service and user terms for our innovative new web application. We found Olivia's approach to be refreshingly straightforward, flexible and pragmatic. She led us through the considerations needed in a way that we could understand and was very professional throughout. Our final deliverables were produced on time and to budget and we would certainly continue to use OBEP in future."
Jon Spinage, Head of Software Development, PRMA Consulting Ltd, May 2016
(www.prmaconsulting.com)
---

"Pritchetts is a specialised data protection legal practice, and Olivia has worked with us on several client projects over the last couple of years. Olivia's expertise and experience in data protection, together with her responsiveness and flexible approach, has greatly assisted us during busier periods. In particular, Olivia has advised on detailed legal and practical matters relating to privacy impact assessments, appointment of data processors and subject access requests. It has been a pleasure to work with Olivia."
Stephanie Pritchett, Principal of Pritchetts, May 2016
(www.pritchettslaw.co.uk)
---

"Olivia drafted new terms of service and a privacy notice for PageTiger to replace our current terms and reflect changes to our commercial proposition and pricing model. She also advised on the procedure for PageTiger to enter into contracts with its customers, and additional matters relating to copyright, data security and cookies. She explained the different legal issues and was happy to discuss queries on specific concerns as they arose. Olivia took time to understand our services and how we deliver them, and our specific commercial concerns, in order to produce a tailored and clear set of documents."
Henry Weston, Founding Partner & CEO of PageTiger, April 2016
(www.pagetiger.com)
---

"A tech startup has a lot of things to get right to be successful. We found that getting our product live required a lot of commercial and legal work done to a level of detail we'd never encountered before. Having Olivia alongside made that journey much more navigable. We worked with her on commercial contracts with clients, partners, and suppliers, and on the production of our privacy policies and terms of use - critical elements to get right given the sensitivity of data we manage. Olivia is highly professional, delivers on time, and has an excellent grasp of the regulatory requirements."
Tom Weaver, CEO, flypay, January 2014
(flypay.co.uk)
---

"As a live five-piece band, we needed a contract that would clearly set out our relationships and rights amongst ourselves, while leaving us the flexibility to cope with the unexpected snags and situations that invariably arise in the music industry. Olivia took the time to understand our needs, to guide us through the complex intellectual property rights issues we needed to consider and to help us identify the scenarios that needed covering. Where we were faced with multiple possible approaches to choose from, she took care to draw our attention to the implications of picking one over the other.

The final agreement she drew up for us was just what was wanted: a document in readable English that allows us to carry on business as usual, secure in the knowledge of where we all stand - both internally and in relation to external eventualities."
Darien Graham-Smith and Terrie McCann, The Red Queens, October 2013
(www.redqueens.co.uk)
---
"OBEP have helped us construct a complex IT contract as well a data protection contract and we have found them to be very thorough in their work. They take great care in ensuring that the client understands any legal terminology and they provide a personal touch. As a result of this excellent service we will continue to use OBEP as and when the need arises."
Nazir Haji, Chief Operating Officer, Federation of Master Builders, July 2013
(www.fmb.org.uk)
---
"I have known Olivia since 2007 when she assisted ACCA in undertaking a data protection audit and drafting a number of policies, including ACCA's Privacy Notice. Over the last 5 years Olivia has regularly provided ad-hoc advice to both me and members of my legal team on a range of data protection related matters, including assisting me with a number of complicated subject access requests. Olivia has also delivered data protection training to ACCA staff and her ability to apply the law to practical and ACCA specific scenarios meant the training was very well received by attendees. I always find that Olivia provides practical and effective advice and along with her breadth of knowledge, corporate background and attention to detail, I would not hesitate in recommending her."
Andrew Stent, Senior In-House Lawyer at ACCA, December 2012
(www.accaglobal.com)
---

"Olivia assisted us on a copyright and passing-off matter for one of our iPhone and iPad game. She helped us building the case and throughout the whole process. Which was a success, as the competitor agreed on all our requests! She spent time with us in the office, over the phone, via email and she kept costs down for us. Shall we ever need any legal help again, we will 100% ask Olivia!"
Rosalia Trupiano, OutOfTheBit Ltd, December 2012
(www.outofthebit.com)
---

"Our company provides database solutions to the life sciences industry. Olivia has helped draw up our full range of service contracts. Olivia has a very unique set of skills:
Possesses a wealth of specialist experience
Fantastic communicator using simple examples to explain complex ideas
Spends a great deal of time, attention and effort in ensuring we fully understand and are happy with the end result
Clearly lays out all implications surrounding the subject matter
Genuinely cares about her clients
Most of all Olivia's background, specialist knowledge and attention to detail sets her apart from the competition and is why we will not hesitate in continuing to utilise her services. We would highly recommend her services to any business in which she feels she can add value."
Richard S White BSc (Hons), MBCS, Co-founder & Director of Re-Base Ltd, May 2012.
(www.re-base.net)
---
"OBEP helped review our legal terms and conditions for a new iPhone application. Olivia did a great job in updating our documents and was always accessible when we had queries. Her practical approach to understanding our requirements combined with ensuring that all the legal bases were covered gave us great confidence in the end product.

Olivia is very professional and a great team player, and we look forward to working with her on future projects."
The Bee Corporation, owner of the Bar-O-Meter application, February 2012.
---

"With 400,000 users now registered on the Blue Compass Network we really needed to take our legal requirements and protection more seriously - particularly when it came to client privacy and our own terms of service. OBEP were the perfect firm for us, they quickly and accurately grasped our business model and developed a framework of policies and terms to cater for our ever expanding set of services.

We've worked with a number of legal companies in the past, but found OBEP to be refreshingly engaged and informed. Not only did we get to speak directly with the person working on our issues, but having spoken with them for some considerable time we knew the risks and concerns of our business were being accurately addressed."
Chris Timms, Director, Blue Compass Limited, January 2012.
(www.blue-compass.com).
---
"During the last 6 months OBEP has helped us rewrite many of our service agreements, whilst being a great sounding board for general IT legal work. I can't recommend them enough, they are astute, clear, easy to work with and deliver the right results in a cost effective manner. They feel part of our team now."
Chris Dunning, Managing Director at TechQuarters, January 2012.
(www.techquarters.com).
---
"Olivia Whitcroft recently helped my business negotiate a complex IT contract. She gave me advice in laymen's terms of what clauses in the contract actually meant, and was willing to talk to the other business to get clauses changed to be more favourable to my business.

I would use her again and have recommended her to other small businesses I know in the IT sector, as she has a good understanding of the issues that face small companies in the IT sector."
O Fadero, Kingston Gate IT Services Ltd, January 2012.
---
"Olivia of OBEP drew up the agreement between Kandy Solutions and an important client. The terms of the agreement were non-standard, and she took great care to understand the particular situation of this project. She was able to use her experience and expertise of IP law and was able to offer very practical advice which is the advantage to Kandy Solutions of using specialist legal services for IP matters.

The fact that OBEP was providing its service to us for a fixed fee was very reassuring. We found Olivia was very friendly and helpful throughout the process. We will certainly use OBEP again for our future legal requirements."
Andrew Mogford, Kandy Solutions Ltd, January 2012.
(kandysolutions.co.uk).